Your customers expect high quality service – that much is not new. What is new is that they are now expecting highly customized service as well as relevant and timely communication. Technology has been, and still is, boosting the change further and faster, and is simultaneously giving new opportunities for companies. Customer experience research suggests that focusing on the customer journey is the best way to improve customer experiences across your organization. As a leader in CX, we work with some of the best partners to provide professional CX services; software, training, consultation. But until now, we haven't had a way to automate customer journey mapping.
We are so excited to announce a new feature that we have been working on for nearly a year now:
Feedbackly Customer Journey Builder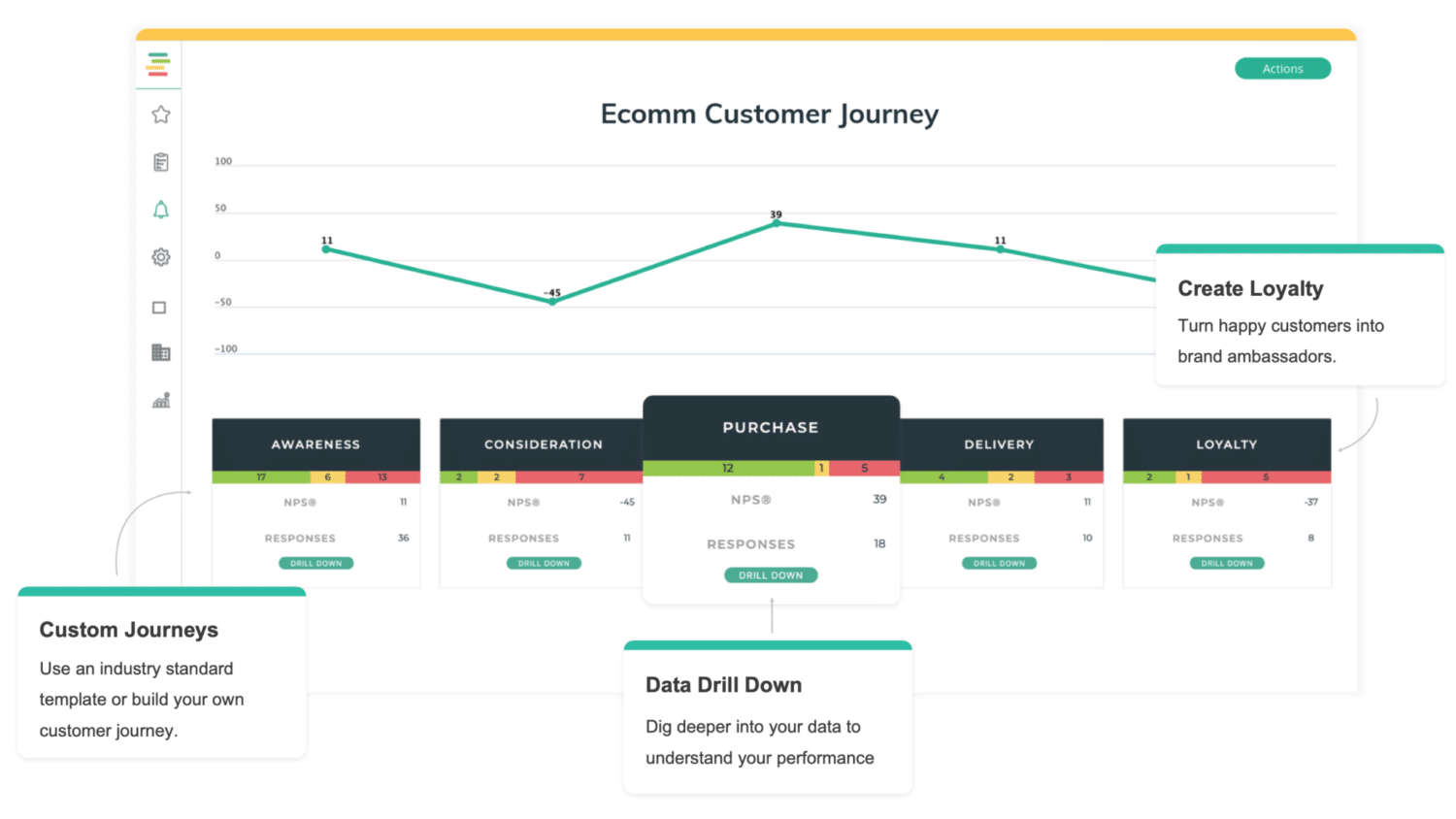 To help our customers to achieve their own goals, we wanted to provide a tool to allow Feedbackly users to build and manage their own customer journey maps. With the Customer Journey Builder, you can define the stages of your customer journey and assign specific feedback KPIs to each stage. This enables you to track your CX performance at each stage and identify service bottlenecks more easily.
A typical customer journey map includes several key stages including awareness, consideration, purchase, delivery and loyalty. Different industries have their own specific processes and practices, but the key aspects regarding customer journey mapping remain still the same. With the Customer Journey Builder, you will be able to build your CX strategy and constantly develop the customer-centric mindset throughout your company.
More to Come
The Customer Journey Builder is just one of the new features we are releasing in the coming weeks along with a fresh new look and even more advanced analytics tools.
More information to come in the following weeks.