This concept of the "customer journey" is probably familiar to most of you who are reading this, but it likely holds no more meaning than any other marketing buzzword that we are bombarded with on a daily basis. What many don't realize is that the customer journey is a concept which should not be thought of as a singular concept, but rather should be approached the same way as a company philosophy, which is to say that all facets of your operations should be performed with the customer journey in mind. In contrast to "customer experience", which refers to how your customers feel about their interactions with your company as a whole, the customer journey refers to the actual touchpoints which are a conduit to this overall experience.
So What Is A Customer Journey?
The customer journey involves every interaction with your company, product, or service. When a customer buys your product or service, that transaction is merely the tip of the iceberg in what is essentially a journey created by all the moments leading up to and following the purchase. You could have great products, a nice website, speedy delivery and a dedicated customer service team, but any weak link (in what turns out to be a very long chain) could send potential customers elsewhere. This means that every touchpoint in the customer journey matters.
*Touchpoints are those interactions where you meet your customer or your customer meet your communication.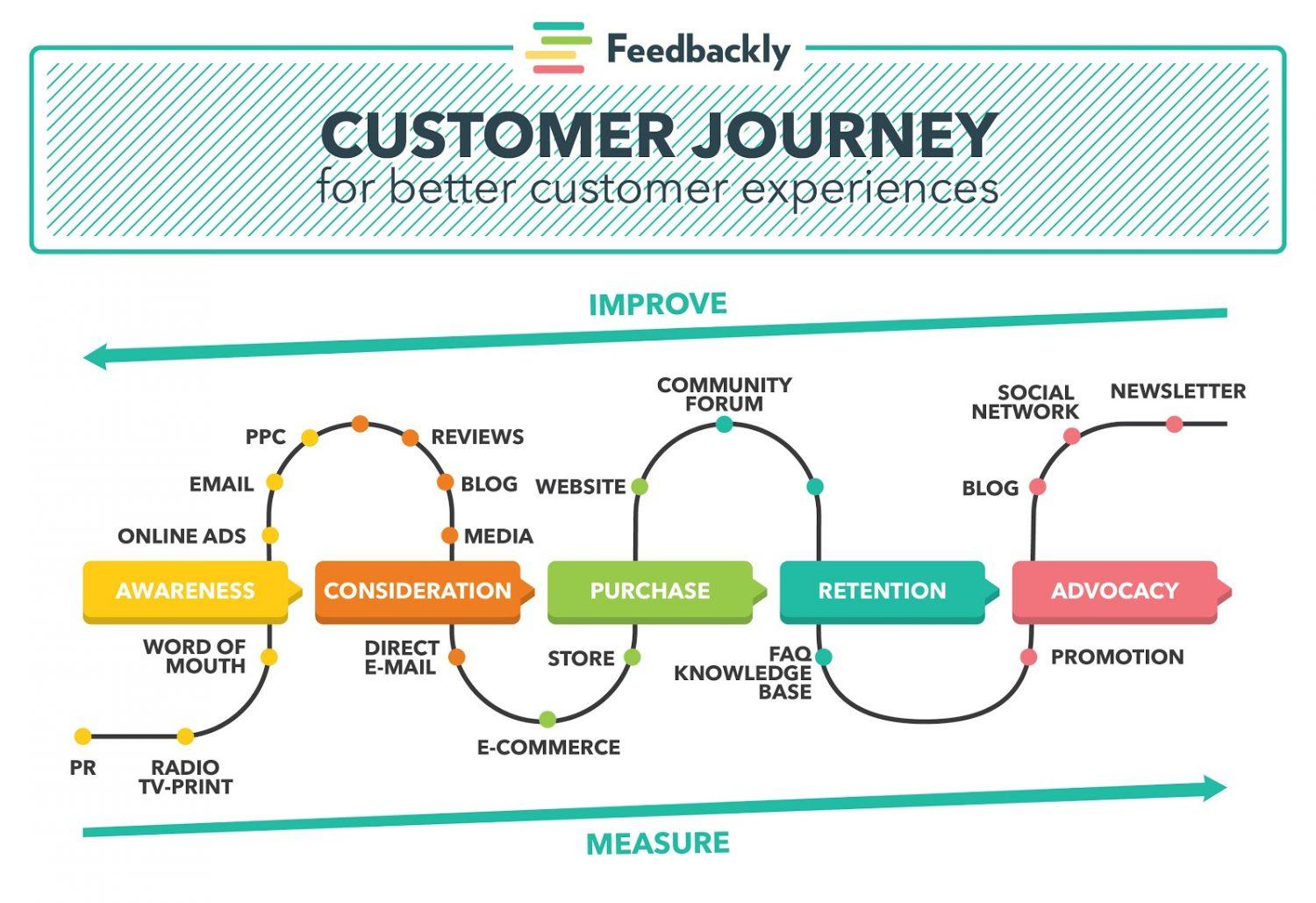 After mapping out the touchpoints in the customer journey, step back and see how they all fit together. Are there any obstacles the customer might experience along the way? Are any of the touchpoints missing or underserved? Is it clear for the customer how to resolve potential issues in the transaction? Once you establish this map of the customer journey, you'll be able to evaluate the experience and make improvements where necessary.
Most of all, a customer journey map puts the user front and center in the organization's thinking. It shows how mobile, social media and the web have changed customer behavior. It demonstrates the need for the entire organization to adapt. And of course, the platforms and methods of interacting with these touchpoints will change over time, sometimes in a rapid manner when considering trends in social media communication channels and how advances in technology affect how consumers interact with your products and services. Depending on your industry, you may have few common touchpoints with the above illustration, however the stages in the customer journey remain relatively consistent throughout all industries.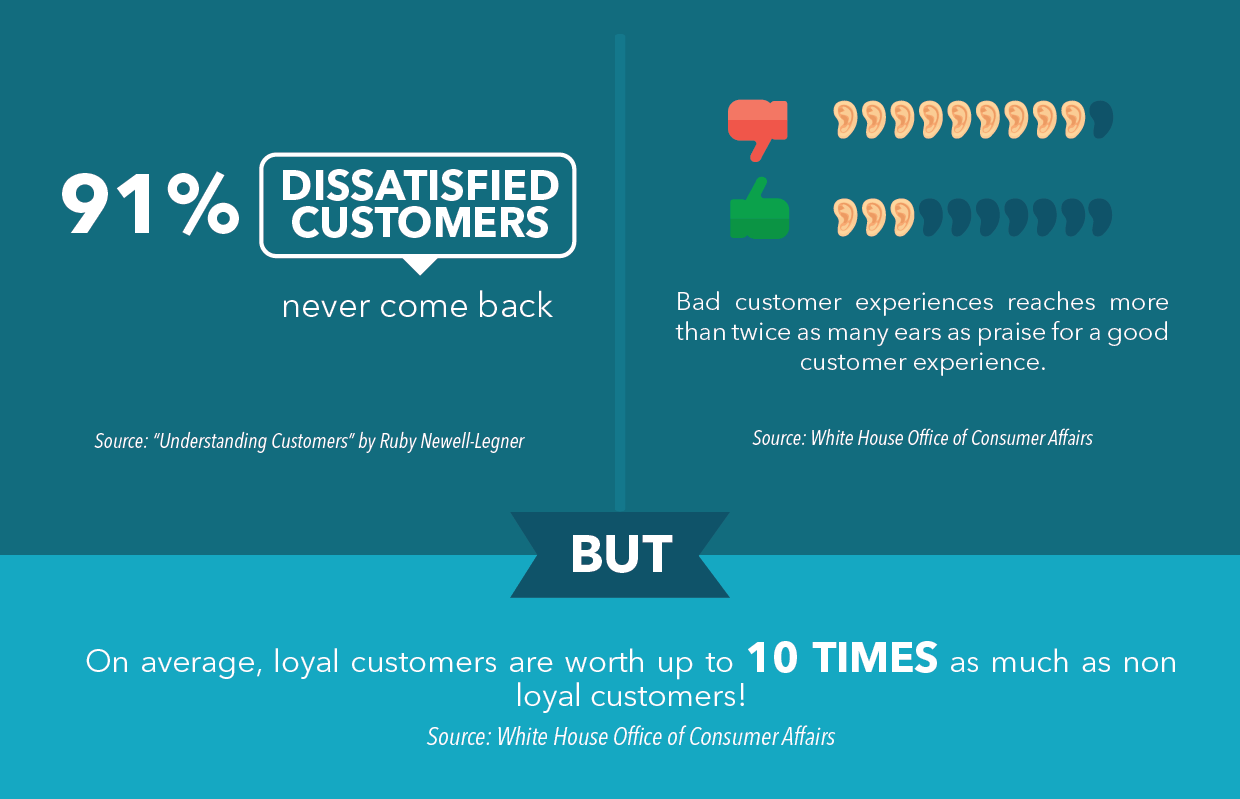 A customer journey map also reveals how well the customer experience matches up to your brand promise. For example, you might communicate your customer experience as effortless, but when a customer arrives at a store to collect items they have bought online and has to face long queues and confusion about their order, their experience doesn't match up. This kind of scenario will play out in a variety of different ways depending on your product, service or type of business. You need to understand where these mismatches are happening and start to fix the issues – and that's where Feedbackly shines.
Use Feedbackly for customer journey management
Feedbackly enables you to collect customer feedback at every customer touchpoint, in the most crucial moments of customer experience – while it is happening. With Feedbackly, you can add surveys on your website, in your mobile app, via email, SMS, and of course in-store with the Feedbackly iPad app. This unique approach to multichannel customer survey deployment allows you to track the effectiveness of your customer journey with only one tool.
Next week in part 2 of our Feedbackly Customer Journey University series we will take a look a customer journey maps, with a free downloadable template for you to use.
Download our Free Customer Journey Mapping Excel Template
A customer journey map is like a puzzle. Every touchpoint slots into your customer journey, building each stage bit by bit to reveal the overall picture of your organization's customer experience. With so many touchpoints across multiple online and offline platforms, the puzzle has become far more complex in recent years, making it increasingly more difficult to know exactly what pieces you need.
That's why created this easy to follow customer journey map template.
This template will allow you to keep track of your customer journey by laying out each step in one place. You can enter customer activity, goals, touchpoints, feedback, etc. for each step of the customer journey.
Try using this template in conjunction with Feedbackly to see exactly how your customer feedback effects performance and vice versa.
Download the Free Customer Journey Map Template