Customer experience is a term that has been added to the public lexicon steadily over the past 15 years, and is more quickly becoming a staple for new and established companies looking for ways to gain a competitive advantage in their respective markets. For good reason too. 64% of people think that customer experience is more important than price in their choice of a brand. And companies are taking note.
Popularity of Customer Experience
Looking at Google's search trends since 2004, we can see a steady increase in search popularity with a slight exponential curve – indicating that the interest will continue to grow more every year.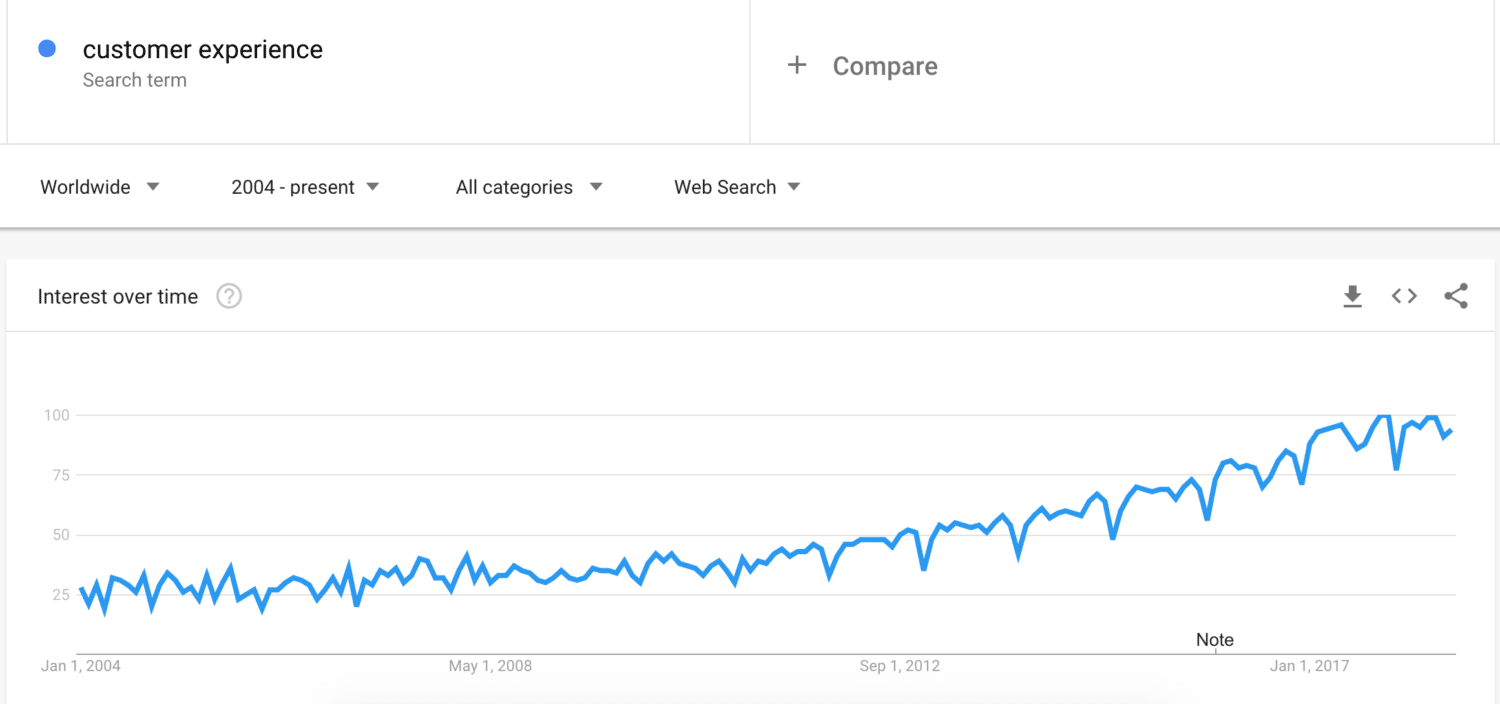 One very interesting aspect of this graph is that for the last 8-9 years, there has been a consistent drop in customer experience search popularity every December. There are many reasons why this could be. One reason may be that the hectic lead-up and activity during the holiday season – with the hiring of temporary workers, seasonal displays and promotions, and an increase in traffic both online and in store, companies put customer experience lower on the list of priorities.
This is a little troubling because the importance of CX is magnified during periods of growth (either temporary or sustained). And it is also of paramount performance when your customer base grows because there are countless examples of companies who are not able to efficiently scale their customer experience strategies. That's why consumers often complain about horrible customer service stories form big telecom companies, and it's why you have almost no chance of getting in contact with a real human from Facebook or Google when you are experiencing issues. Building and maintaining a robust and scaleable CX strategy is something that most companies have not been able to achieve.
Consumer Expectations
Research from Salesforce tells us that 75% of people now expect a consistent experience wherever they engage with brands – be it through social media, mobile, or in person. Immediacy is also in demand, with 64% of consumers expecting companies to interact with them without delay. This means that customer's expectations about what kind of service and overall experience they have with your company is continuing to grow, leaving some companies behind as they put CX on the backburner.
In research done by the United States Office of Consumer Affairs, it was discovered that 55% of consumers are willing to pay more for a guaranteed good experience. While this number may not seem substantial upon first glance, note the word "guaranteed". Think about it, how many times have you been through a horrible customer experience and vowed to never give the offending company your money ever again. If you could be guaranteed that every experience you have with them would be a good one, would you pay more? The answer will not be the same for everyone, but some companies are now betting on it – putting millions of dollars into improving their customer experience.
Immediate Personalized Experiences
While few companies have kept up with consumer expectations regarding customer experience in 2018, even fewer are prepared for the demands in the near future. It's not that these companies don't recognize the importance of CX, they likely just don't know where to start. According to Hubspot, 78% of companies expect customer interaction history to be an important source of consumer insight, while only 8% of them consider their companies to be CX leaders in their industry – now those are frightening statistics! I smell an opportunity for new market entrants…
A recent study suggests that the rapid rate of digital innovation has had a profound effect on customer expectations. By 2020, customers expect companies to give them automatically personalized experiences, as well as have their needs proactively addressed. And they expect this to happen instantaneously. And can we blame them? It is definitely possible with current technology, it just requires an immense level of planning and collaboration in order to work effectively.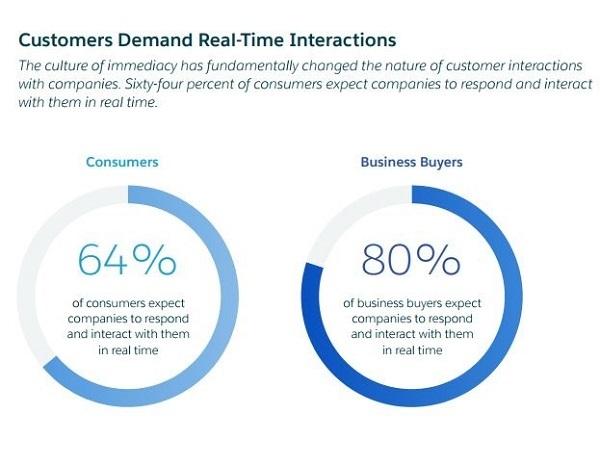 Don't Forget About Your Mobile Experience
While CX is important across all channels, many industries are turning to mobile experiences as a key differentiator. This is happening for 2 main reasons:
Over half of all web traffic is served to mobile devices (Statista)
Mobile experiences are difficult to get right
While it is not often discussed, all marketers, UI designers, and developers know that mobile experiences are simply more difficult to get right. The limited screen sizes, the diversity and capability of mobile devices, and mobile network limitations all contribute to the lack of attention that some companies give to their mobile experience.
The consequences of a bad mobile experience are dire. WOW Local Marketing found that 52% of people are less likely to re-engage with a brand after a bad mobile experience. What's more, 62% say that disappointment in mobile increases if they liked the brand or company to begin with.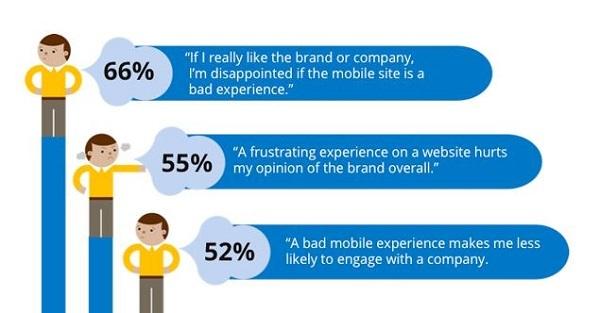 Econsultancy's CX Best Practice guide backs this up, with research showing that 50% of executives now recognize that mobile has a key role to play in defining CX. Turning to research on topics like these is great to get an industry-wide perspective, but to get more specific insight about your current and potential customer (and to communicate with them directly), you need to be implementing a customer feedback program to act as the core of your CX strategy. Customer feedback is how you will benchmark your customer satisfaction and be confident making business decisions to rectify shortcomings. We've already created a blog post to help you pick the best CX tool to collect Feedback.
The ROI of Good Customer Experience
Customer Loyalty and Lifetime Value
Happy customers are good customers, engaged customers are loyal ones. So it is of paramount importance to keep your customers happy and engaged. Let's break that down. How do you make your customers happy? The issue that many companies have is not that they can't make their customers happy, it's that they have trouble doing it consistently, and with a high degree of efficiency. That's the formula that having a customer experience strategy tries to solve.
You want to make your customers happy AND engaged. Luckily there are more straightforward ways of keeping your customers engaged which rely on tried and true CX concepts. With the help of the right customer experience management tool, you can easily automate customer engagement. For example, Feedbackly allows you to create automated upsell offers which send directly to your customer's email inbox. These upsell offers are triggered based on the feedback they leave, and can be customized for different segments. You can also send promotional offers to your unhappy customers or your most loyal ones with the Feedback Inbox tool. If you don't want to send promotions or other offers, you can simply send them a personalized thank you message, or continue a dialogue with them to sort out issues and get more specific feedback.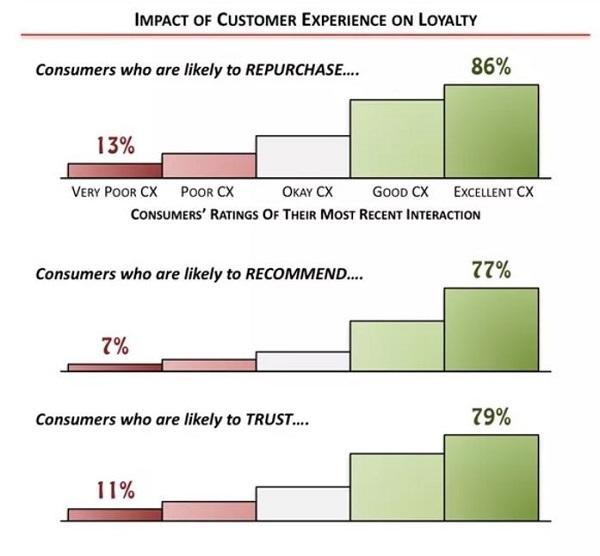 Revenue Growth
A study by Forrester found that CX leaders delivered compound annual revenue growth rates (CAGR) of 17% compared to just 3% for CX laggards in the period of 2010 to 2015. That's an unbelievable figure, especially considering we already know that most companies recognize the importance of CX. This alone should be enough for companies to invest in their customer experience.
While other factors could have impacted these rates, Forrester also found that customers who had a better experience with a company said they were less likely to go elsewhere and more likely to recommend it. In a separate study by Deloitte Consulting, it was found that experience differentiation can lead to stronger financial performance indicators, especially when combined with product differentiation.
Customer Experience as a Marketing Tool
Good CX means positive word of mouth. While word of mouth marketing seems like an old-fashioned term, it's important to keep in mind that we live in the social media age. Everybody is connected and everybody had a platform with which they can influence their circle of friends. If somebody has a bad experience with your company, be prepared to deal with the backlash that may result from their social media rants. To be clear in terms of consumer power, the fact that everybody is free to voice their opinion about your company is a good thing. It just means that companies have to deal with problems more quickly and turn unhappy customers into happy ones.
On the other end of the spectrum, if somebody has an amazing experience with your company (in any stage of the customer journey), they are likely to recommend your services to their friends/family/colleagues. Customers that have a positive experience are 5x more likely to become a 'promoter' of your brand – meaning that they are likely to recommend your company to others.
Customer Experience as a Leadership Tool
Having a comprehensive customer experience strategy also works as a management tool, and a motivator for your employees. Having CX as part of your value proposition and/or mission statement goes a long way in facilitating a company culture that is experience-oriented rather than product oriented.
Companies with good leadership tend to be more CX focused. These management teams are able to see the bigger picture and aren't afraid of short-term pain for long-term gain. Employees recognize this and are often motivated by it. So aside from all of the positive effects of CX on revenue, customer loyalty, and market dominance, a CX strategy can also work as an HR tool.
A significant percentage of Feedbackly subscribers are using the tool for HR purposes. Meaning that they are sending surveys to their own employees to improve employee experience. This includes quality of working conditions, resources, reporting grievances, evaluating employee service systems, and more. We were very happy to hear that one of our customers was able to identify a problem with their payment services with the feedback that was collected using Feedbackly. They decided to switch providers and have seen employee satisfaction increase significantly.
---
We built the world's only feedback and customer journey software with built in marketing and sales tools.
Create highly customizable surveys and publish them anywhere. Use the Feedbackly iOS app to collect responses on your iPad, or publish your surveys with any one of our many software integrations. Our vision is to revolutionize customer experience management by making it easy and affordable to measure your customer's emotions and turn that insight into actions. Above all, we enable companies to boost sales using their customer feedback.
[maxbutton id="1″ url="https://www.feedbackly.com/sign-up" text="Sign up" ]