Feedbackly allows you to configure automatic email notifications which can be triggered by the feedback you receive. This means that you can monitor all of your surveys for negative responses and act immediately to resolve problems when they arise. This works for all question types. You can set notifications for specific keywords in an 'open question' response like 'terrible' or 'horrible'. This will notify you when somebody writes a response using those words. You can also send notifications based on our 'smiley' question type. For example, get notified when a respondent selects the red or orange smiley, but not the yellow, light green or dark green. You can combine any number of these conditions in order to get more specific segmented notifications.
The addition of conditions
Of course, this is not new and these features have been available for some time. What IS new is the new condition parameters and delays we are enabling you to use. Now, you can add AND/OR conditions to get notifications only when very specific conditions are met. The ability to add an OR condition allows you to open up your parameters and get more broad results.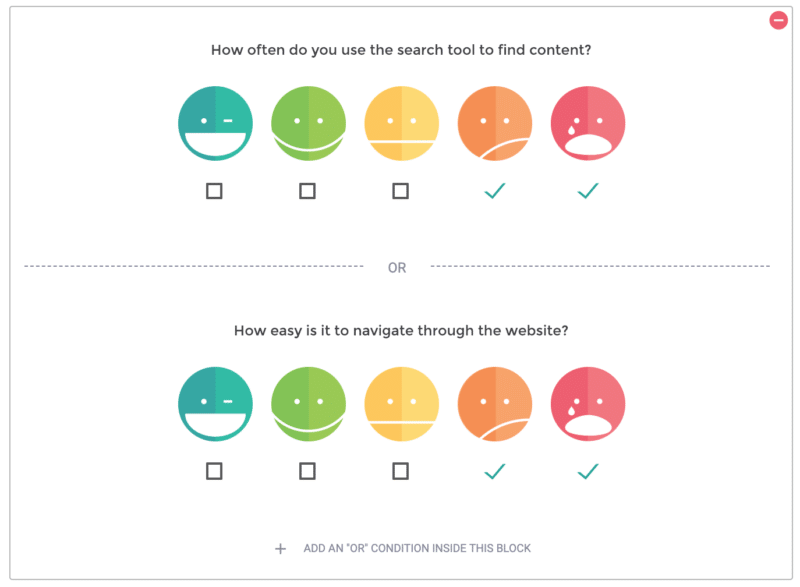 Notification delays
In the past, notifications were sent immediately after the condition was met, meaning that in some cases they would send even before the entire survey had been completed by the respondent. Now you can add a delay to the notifications so that you can be sure that the respondent has completed the survey before you are notified. You can set the delay to send immediately, after 30 seconds, 1 min, 2 mins, and 3 mins.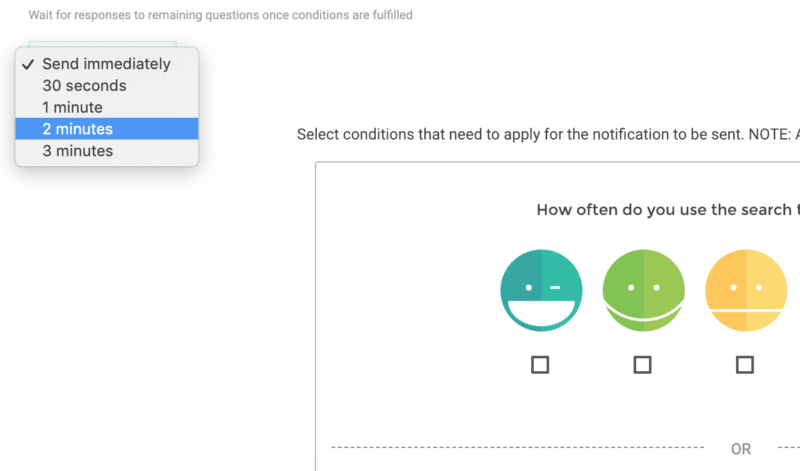 For more detailed step-by-step instructions on how to utilize the new notifications workflow, click below: