Ever since Feedbackly was introduced in 2012, it has become a transformative platform, helping businesses to thrive in the market and grow with valuable customer feedback. If you are a first-timer wondering what it is – Feedbackly is an integral CX-related tool that helps you identify, gather, and analyze customer feedback through surveys from multiple touchpoints in a customer journey. 
Today, it is used by a large number of businesses to improve customer experience and delight their clientele. Feedbackly is highly popular because it is more than just software. It is an experience with outstanding features of its own. Here are the top 3 features loved by our customers!
Limitlessness of Touchpoints
As channels for customer-brand interactions continue to rise in this heavily digitized era, customer journeys of any brand is a complex web of touchpoints. A great aspect of Feedbackly is that it helps you design surveys based on any touchpoint and not just the popular ones. More importantly, it can be done both online and offline.
You have the complete freedom to select channels that you believe to be ideal to bring useful feedback and design surveys based on them. The limitless touchpoints through which you can gather vital customer experience related data can help you gain useful insights that are wider in scope. 
Feedbackly also seamlessly integrates with a lot of website platforms and email tools. Our customers love how Feedbackly has widened their horizons of customer experience, profitability, and growth with this incredible feature. 
Some of the primary touchpoints through which you can use Feedbackly to gather feedback are:
Website Popup

Link/QR-code

Email campaigns

SMS campaigns

Terminal/iPad
Ease of Use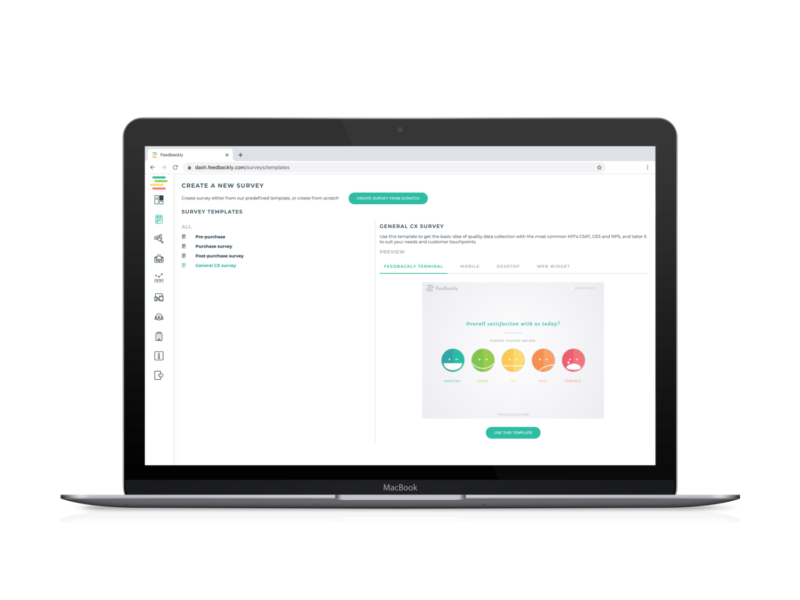 One of the frequent compliments that we receive about our platform is about the effortlessness of using it. Through Feedbackly, we aim to help businesses create fabulous experiences by eliminating pain points within the customer journey. So, Feedbackly is created as a testament to the kind of effortless customer experience that we help brands create. 
Setting up an account with Feedbackly is a task of a few minutes and you can create your first survey in no time! It helps businesses navigate through otherwise complex functionalities, in a simplified manner. With a readymade customer journey template, you can easily create your customer journeys, identify touchpoints, and edit or expand them whenever you deem necessary. 
Feedbackly is also equipped with pre-built survey templates so that you don't have to go through the time-consuming, complex process of creating them on your own. Then, you just have to select a touchpoint and launch it! 
To improve your convenience further, Feedbackly is designed to notify you about feedback that matters the most to you. All you have to do is specify the type of notification and activate it. Once you receive feedback, you can get to analyzing it. You also have the ability to utilize a customized API to integrate metadata of your website with feedback to derive useful insights. 
It's no wonder that Feedback has become a favorite among our customers as every task is simplified to a few taps.
CX Expertise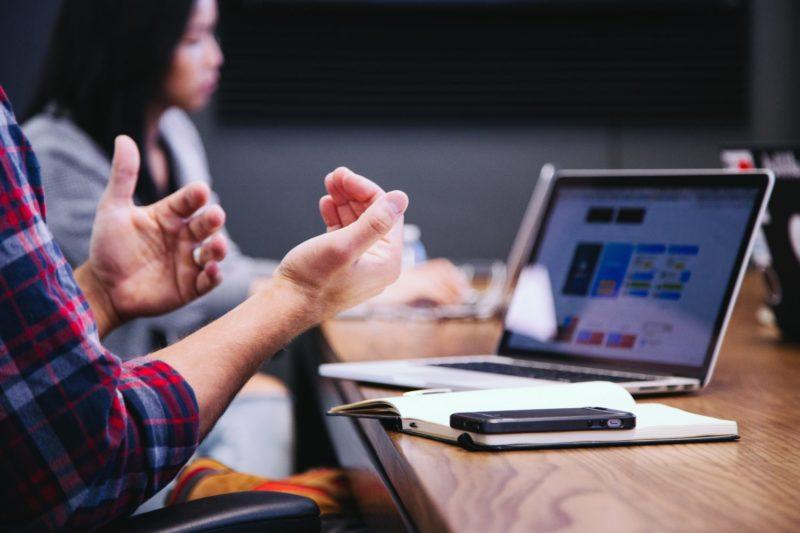 Once you sign up for Feedbackly, you won't feel left out alone. You don't have to figure things out on your own. You don't have to be a pro on customer experience to use the platform. We have a team of professionals to help you out and guide you every step of the way. 
Our years of expertise in the CX field can help you convert your budding venture into a success story. Our CX experts work closely with enterprise customers to ensure they derive the maximum use out of Feedbackly and deliver an exceptional customer experience to their clientele. You get the support of the best professionals in the industry when designing customer journeys, setting goals and objectives, and tracking feedback consistently. 
They will also help you identify pain points accurately and devise solutions to fix them. If you have questions that you find to be too technical and complex in the process of implementing CX, our professionals can help you understand them by breaking down technical jargon into simplified terms and providing suggestions based on their in-depth experience.
Use Feedbackly and Experience the Difference
Because of these amazing features and many others, Feedbackly has a proven track record of building success stories for brands that strive to keep their customers happy. It helps you fine-tune your CX strategies to perfection. You don't have to take our word for it. Find out about the impact that Feedbackly, as the only multi-channel feedback platform in the world, has created and continue to create in the global business world.