What Is The Customer Service Gap?
The customer service gap, and in particular the customer expectation management gap (outlined by Parasuraman et al, 1985) is a model that encourages companies to address the difference between their customers' expectations and management's perception of the quality of customer service.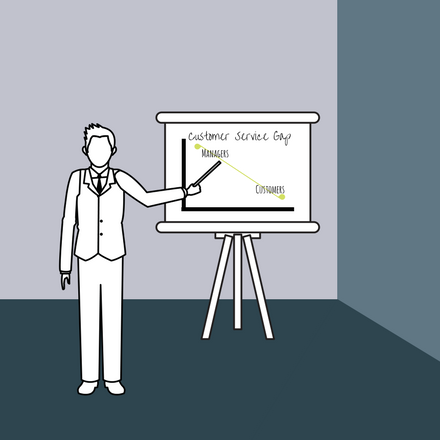 Example:
Two surveys are sent out at the same time, one to the management team of CompanyX, and another to their customers. The aim of the survey is the same for both recipients, to ask "What standard of customer service do you expect from CustomerX?". Management return with an average of 9/10, whereas the customers say 4/10. This could be for a multitude of reasons (which we will get into later) but ultimately the issue remains that there is a perception deficit for CompanyX, which if not resolved will cause future loss of customers to competitors with higher standards.
Jaakko Männistö
Jaakko is the founder and CEO of Feedbackly and Vice Chairman/board member at the Finnish Entrepreneurs Organization.