A week of hard work under the sun…
At Feedbackly's Helsinki HQ, we are strangers to the sun. That's why we like to treat our employees to a warm getaway every once in a while. This time, we set our sights on the beautiful beach town of Sitges as our new office for the week. 30 minutes south of Barcelona, Sitges gave us wonderful weather, vibes, and culture to help us bring the best CX tools to our customers. We rented a beautiful beach house with a pool to serve as our temporary workspace and the results were a happy team, great ideas, and memories that will last forever. Between sunset beach jogs, lunchtime surfing sessions, and late night churros, the Feedbackly team has never been more like a family.
Temporary HQ
The Feedbackly crew set up shop in a luxury house right in the heart of town, only a stone's throw away from the beautiful sandy beaches of Sitges. We were hosted by Josep, a super friendly local, who could not have been more welcoming. You can check out this amazing house for yourself on AirBnB right here: https://www.airbnb.fi/rooms/17798310
Even though we had seen pictures, the Sitges house impressed every one of us. With a large living room, dining room and kitchen, we had plenty of room for meetings and team dinners. Out back near the pool, Michaela (Support Manager) and Mike (Marketing Manager) commandeered the two poolside lounge chairs to get some much needed vitamin D while managing customer support and inbound marketing for our customers all over the world. Meanwhile, Ruman (Full-stack developer) and Joonas (CTO) were working their development magic keeping the Feedbackly dashboard working smoothly. Although we love our Helsinki office, I think we can all agree this was a nice change of pace.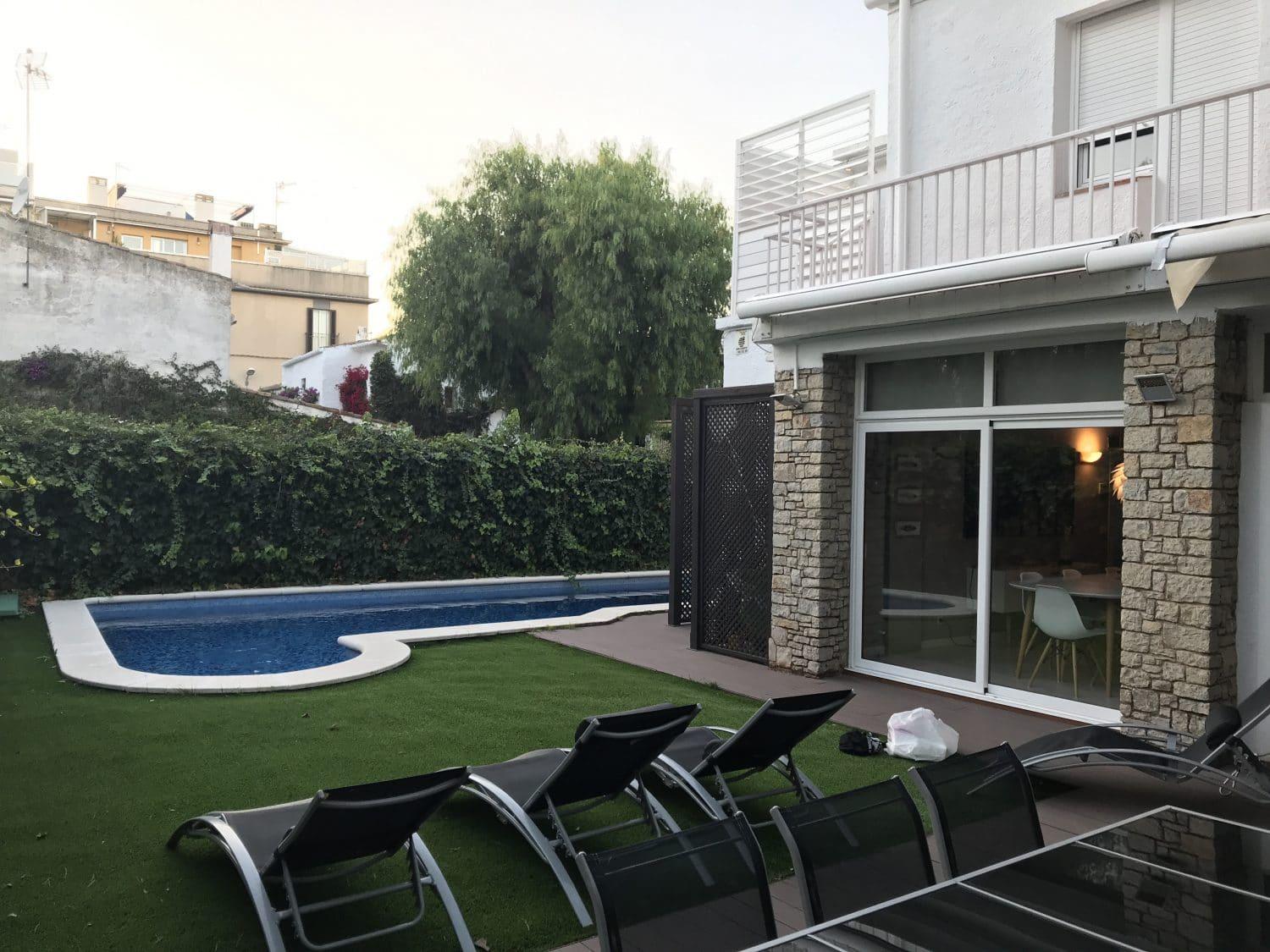 As everybody in Finland knows, we take Christmas very seriously (Santa is from Rovaniemi after all). And a common tradition is the Finnish pre-Christmas party. We decided that Sitges would be a perfect setting for ours. As our CTO Joonas stepped out to get some groceries, we had a surprise visit from Santa Claus himself, all the way from Rovaniemi. Although he was very busy, he managed to find the time to give each and every one of us our christmas presents. When Joonas came back from the store, he couldn't believe that he missed Santa, what luck!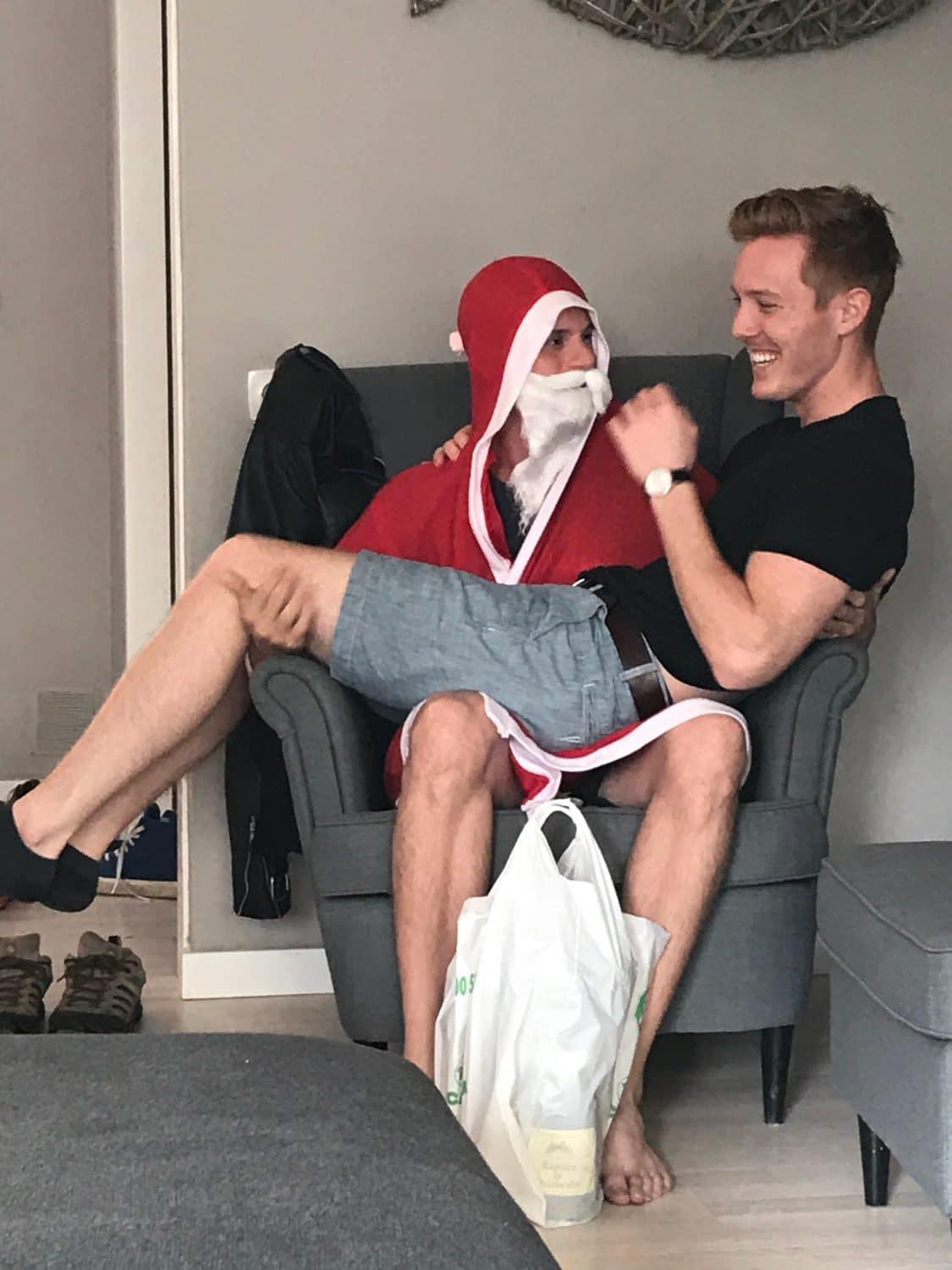 Beach
Even though we arrived at the end of October, The weather was beautiful (around 22 degrees) and the water was perfect for surfing. Some highlights of the trip included running along the beach at sunset with bodyboards in hand (baywatch style), and cooling off catching some waves at twilight.
A daily team favourite was our lunch meetings at the beachside cafe where we could run a company while looking at the beautiful views. Who knew how much productivity is affected by good surroundings. While the whole team practiced their Spanish to the good (and patient) people of Sitges, team morale was at an all-time high.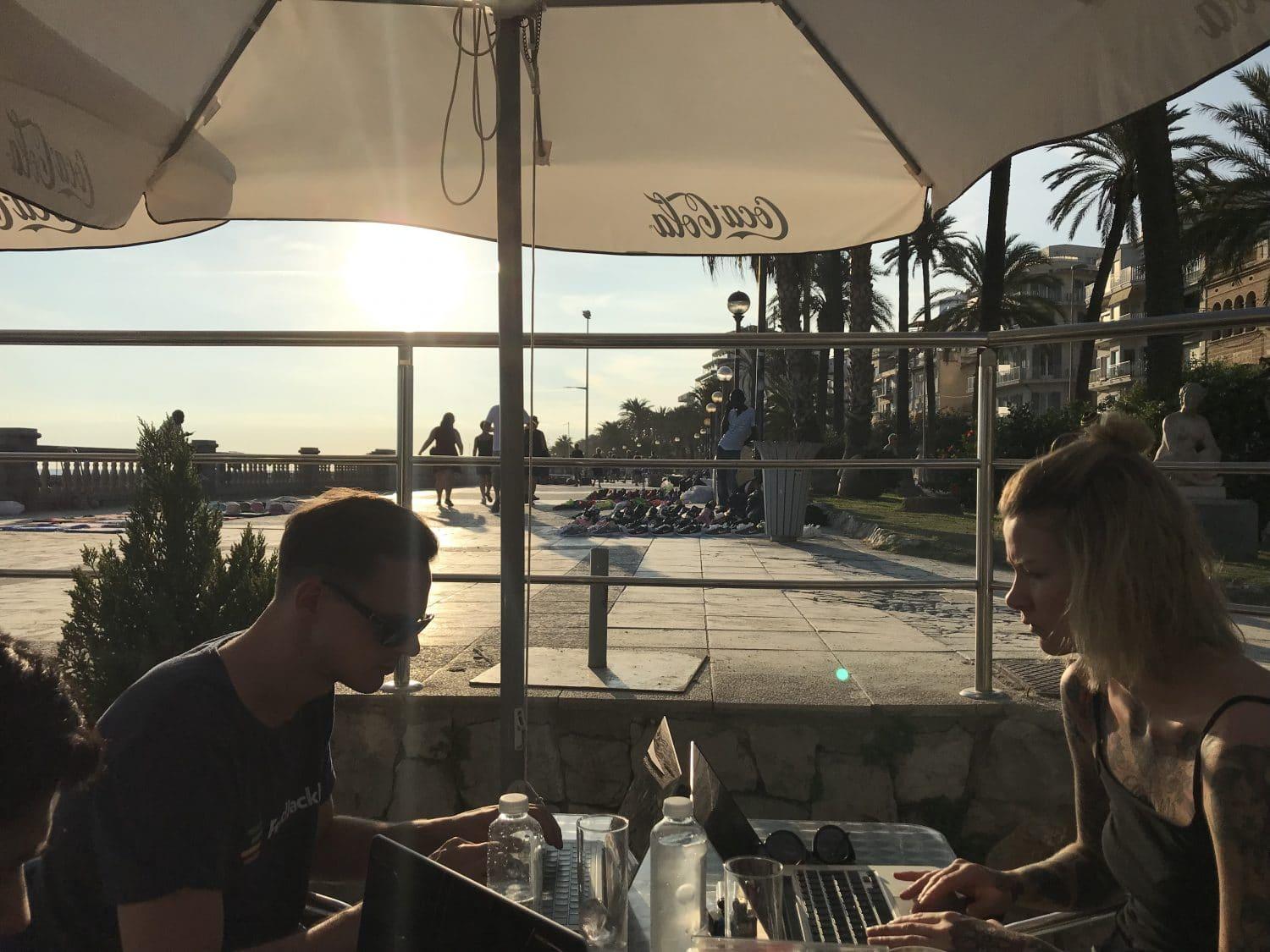 Food
The amazing food culture is one of the reasons why we chose Sitges as our destination of choice. Tapas, chorizo, paella, and of course churros. Feedbackly is no stranger to a late night churro. And because the churros in Helsinki can't compare to those in Catalonia, we seized every moment to indulge in these greasy sticks of sugary goodness. Mike racked up the highest number of churros eaten that week (and maybe set a world record).
Our CEO Jaakko treated the team to an amazing dinner in the city on the 3rd night. Every one of us had a memorable meal that night and because it was also halloween that night, there were many people in the streets dressed as skeletons and having a great time.
Until next time
This is not the last Feedbackly team getaway. As our company grows and our goals get more ambitious, we will always reward our employees. We can all agree that this trip to Catalonia was something that we will never forget and we're already thinking of where to go for the next one. Croatia, Thailand, Florida, who knows. But you can be sure to read all about it here.
Adiós.
Want to work with us?
[maxbutton id="1″ url="https://feedbackly.recruitee.com/#/" text="Join us" ]